Seven Fires: Grilling the Argentine Way
Peter Kaminsky and Francis Mallmann nailed it with this informative book. It features several Argentine cooking methods, which gives you a new perspective as to grilling. These celebrity chefs go into the numerous ways in which you can light fires ranging from wood-fired ovens to double fires to charcoal grills. If you are into experimenting with flames, this is the book for you. Be careful though as the heat generated is intense.
Once you figure out how to light things up, how about trying the 7 ½ hour lamb malbec with rosemary and lemon? Interestingly, this dish isn't grilled, but it's probably the best lamb braise you will ever taste. Go on and give it a try and you can thank the authors later.
Franklin Barbecue: A Meat Smoking Manifesto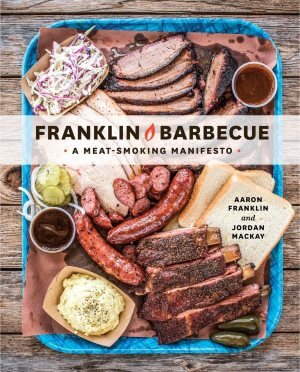 This book, by Jordan Mackay and Aaron Franklin, is the key to great barbecue that will have you crowned the king/ queen of summer in your circle. It gets into everything from how to manage heat when smoking meat to making briskets that ooze with flavour. Thus, if you have been experiencing issues with effective heat management, you now have the tools you need to do so.
Here is a tip when it comes to making the brisket. You need a lot of patience to get it right, but when you do, you will be thankful for the time spent perfecting the art. And while you are at it, make some of the Espresso Barbecue Sauce for the side. There has never been a better match!
The Meat Hook Meat Book
Tom Mylan has wonderful grilling tips for beginners and experts alike and the great thing about it is that he is straight to the point. Whether you are trying out your first rack of ribs or steak, he has got you covered. And you will enjoy the featured photos.
Try out The Man Steak. It is a relatively easy recipe with finger-licking results.
Around the Fire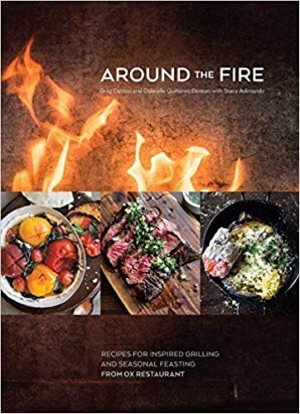 This book, courtesy of Stacy Adimando, Greg Denton and Gabrielle Denton, is all you need to learn the ins and outs behind Latin American Grilling. It does not disappoint and why would it when the authors run a successful kitchen in Ox Restaurant in Portland? These chefs use inspirations from their menu in the creation of the outstanding recipes contained in the book. Note that almost everything is grilled and if you are looking for a shift from the traditional steaks and ribs, here is a new way to prepare everything from seafood to veggies.
One excellent recipe in the book is the Grilled peaches with maple-sweet corn pannacotta. Perhaps you should start with this as you make your way to the other tantalizing options in play. Yum!
After an awesome barbecue, there is always room for desert
Whatever your choice, you are sure to have a great summer. Enjoy!