Gordon Ramsay
Gordon stands as one of the best chefs across the globe, owing to his amazing skills in the kitchen. He has written tens of books, many of which are bestsellers. His best book remains to be his autobiography, titled 'Roasting in Hell's Kitchen.' Some of his best titles include:
Gordon Ramsay's Ultimate Fit Food
Here, he covers the importance of healthy eating and offers countless recipes that will help you get in shape. It is important to note that Gordon is an athlete.
Gordon Ramsay's Bread Street Kitchen Cookbook
This book features a hundred recipes ranging from breakfast to dinner to midday snacks.
His other titles include Ultimate Home Cooking, Ultimate Cookery Course, Make it Easy, World Kitchen, Great Escape, Passion for Sea Food and Great British Pub Food, among others.
Jamie Oliver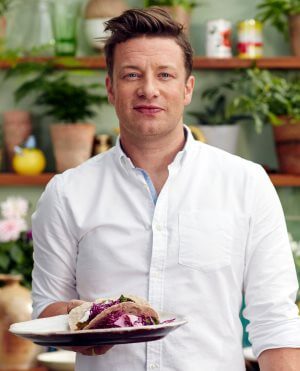 Jamie is an experienced chef whose books have impressed readers across the globe with their versatility. Some of his great reads include The Naked Chef, The Return of the Naked Chef, and Happy Days with the Naked Chef, Jamie's Kitchen and Jamie's Dinners. These books have made their way to many kitchens and hearts. Other amazing titles in his name include Jamie's Ministry of Food, Jamie's Italy, Jamie's America, Cook with Jamie, Jamie's 30-minute meals, Jamie's Comfort Food, Everyday Super Food, Jamie's Little Book of Big Treats, PASTA, Desserts, The Big Festival Cookbook, 15-minute meals and Midnight Feast, among others.
The Naked Chef
In this international bestseller book, Jamie emphasizes the need to cook dinner as opposed to making reservations and in so doing, he shares many simple recipes. His straightforward recipes appeal to people who want fuss-free food which they can prepare in under an hour.
Anthony Bourdain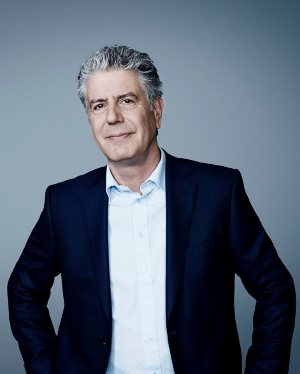 Many people know him as the travelling chef who enjoyed exploring different cuisines in his TV shows. However, he also has another side to him: he is a best-selling author with titles such as Bone in the Throat, Gone Bamboo, Kitchen Confidential, Typhoid Mary, Bobby Gold, In Search of the Perfect Meal and The Nasty Bits to his name. Other titles include No Reservations, Medium Raw, Get Jiro and Appetites.
Appetites
In Appetites, his last book before he passed on, he covers his experience as a travelling chef, giving tips on how to excel in the kitchen as he entertains readers with the exciting aspects of running a kitchen, making it an ideal read.
Thomas Keller
Thomas is an international chef with five award-winning cookbooks to his name. They include The French Laundry, Bouchon, Under Pressure, Ad Hoc at Home and Bouchon Bakery.
Ad Hoc at Home
In this book, he shares American comfort food recipes from chicken pot pies to cherry pies as well as family-style meals which one can prepare with ease. He goes into detail regarding the preparations, making it an ideal buy for a beginner in the kitchen.
These chefs have put their heart and soul into their books, and on poring through the pages, you will indeed get to learn from the best. What better way to improve your skills than this?