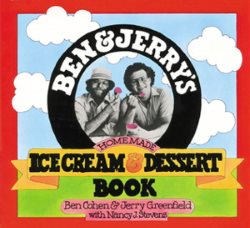 Ice cream is one of those desserts that people look forward to, no matter the season. It's a warm summer's day, what's the solution to keep cool? You guessed it right. You need something to lift your spirits after a hard week at work, what will it be? Ice cream! You have kids visiting and want them to like you, what do you give them? This dessert comes in handy on so many occasions. Thus, knowing how to make it can save you trips to the store and allows you to get creative with the flavours.
Ben Cohen and Jerry Greenfield demystify the creative process by allowing you to play about with few ingredients and simple procedures to make some of the best ice creams you will ever taste. And it's not all about the recipes but also goes into how they met and their love for desserts ever since they were kids. It's an exciting book that will have you smiling as you get into the candies, cookies, Oreo mints and everything nice contained therein.
Momofuku Milk Bar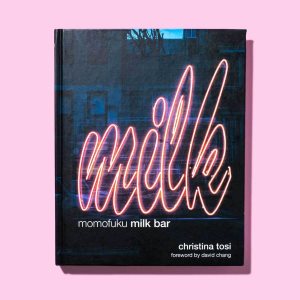 This book features cookies, ice creams, cakes, pies and other baked goods that are sure to brighten up your day. The success of this book hinges on the storytelling that takes place as the story continues. It all started with a request by David Chang to Christina for a dinner dessert. The dessert was so good that it led to the opening of the Milk Bar. All the favourite recipes in the Milk Bar are available in the cookbook, allowing you to appreciate the processes as you take in the beauty of the photos. These irresistible treats will surely win you many hearts.
A Fine Dessert
The Blackberry Fool; this book covers the evolution of this dessert over four centuries in four families, leading to the perfection that it is to-date. It delves into the differences in daily life as time progresses and the beauty of change. It is a good read and not only for the tantalizing treat.
Ready for Dessert: My Best Recipes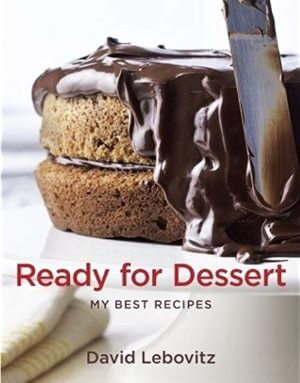 The name itself will whet your appetite. When are we not ready for desserts? If it was up to some of us and calories did not exist, dessert would be our every meal. David Lebovitz, a renowned pastry chef, knows how to bring out the best flavours in desserts without complicating the process. The presentations are simple and yet teasing to the palate.
This book aims at delivering tricks and tips that work for all levels. You will find that something as tricky as Gateau Victoire is as easy to make as creamy rice pudding. Simply put, he makes cooking a walk in the park. In his recipes, you will find a mix of humour and intensity, allowing you to enjoy the more than one hundred and seventy dishes in store for you. From dessert sauces to sorbets to ice creams, he covers everything you need to know about dessert making.
David goes further to reveal his favourites which he delves into with ease, offering variations, tips, suggestions, and storage advice. The photos will inspire you to whip up a dessert the minute you lay your hands on the book. Thus, whenever you are ready for dessert, you know he has you covered.
Read books from other celebrity chefs
Indulge your sweet tooth as you increase your knowledge regarding desserts by getting any one of these great reads.